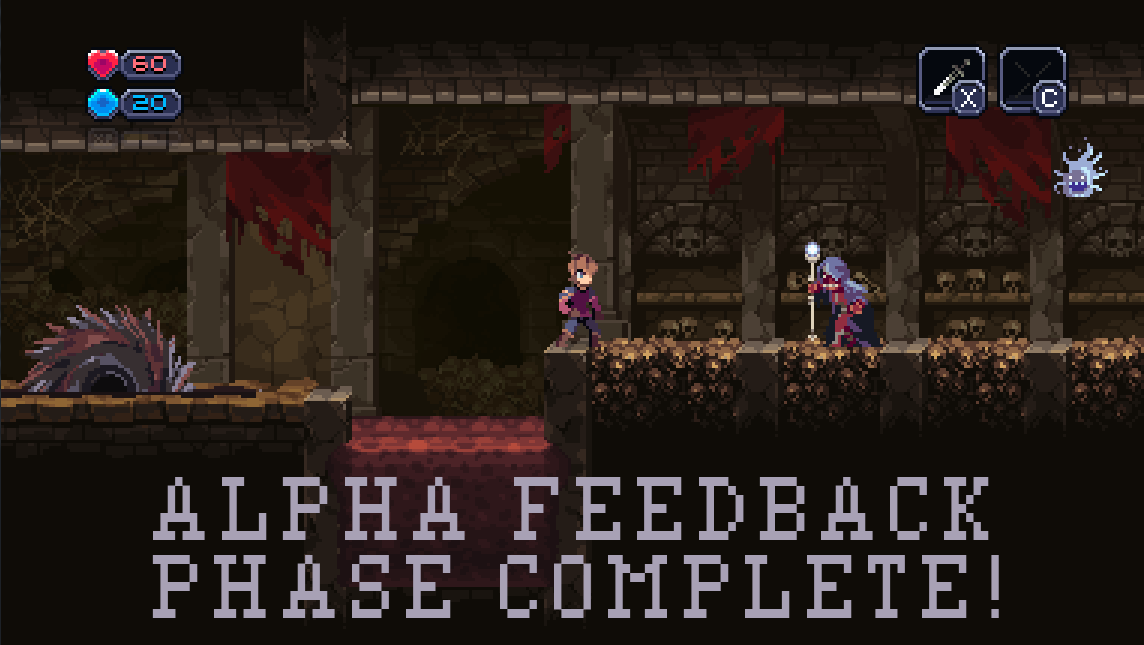 Alpha Feedback Phase Complete!
I just wanted to take a moment and thank everyone for playing through the alpha builds of the game – sometimes multiple times – and writing up a ton of constructive feedback. You have made Chasm far better than it would have been if it were developed in a vacuum, and your support has made it possible for us to keep focusing on delivering on that vision we set out to achieve years ago.
We're strong believers that alpha access should have really clear goals. In our case, it was to foster a community of like-minded gamers who shared our passion for Chasm and to get early feedback on the gameplay to make sure the game is as good as it can be. We feel like we've achieved both of these goals. As a result, we don't want to muddy the waters by adding more people, so we've taken down the link to purchase access to the alpha. The next time people will have an opportunity to buy the game is when the game is finished.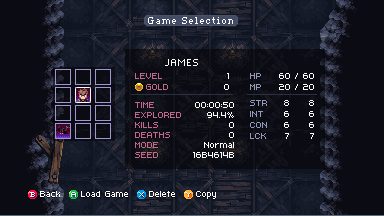 Also, as a team, we recently took a step back and asked ourselves how we want to deliver this game to our earliest and most enthusiastic supporters as well as newcomers who may not have even heard of Chasm. Our original plan when we developed the Kickstarter was to hold Alpha Access roughly 6-8 weeks before the final release of the game. At the end of this past summer, we decided it was time to get something out to you all to play, both as a sanity check and for an initial round of feedback. The idea to cut the game up into releasable chunks sounded great (and we liked that it would help keep us on track), but we've come to realize that things really aren't so cut and dry. Everything becomes much more intertwined in the second half of the game, and attempting to separate out content and get things polished enough to release will only slow us down in the long run. Therefore, we believe it is in the project's best interest for us to churn through the content for the remaining areas before opening things back up. This will allow us to focus on the game as a whole instead of in chunks, and also ensures you have fresh eyes and the excitement to play non-stop when the full game is finally released.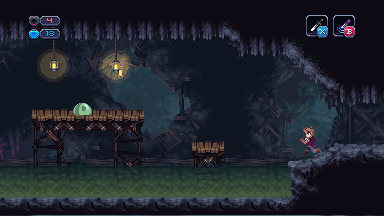 We will have one last alpha build to share with everyone next month. Rather than spoil some of the upcoming secrets, we wanted to show you the impact you had on the game by showing you the two areas you've already seen, but modified based on your feedback. Some of the feedback that we've implemented includes:
Gear customization with elemental Gems
Slot-based Save Game system
Hanging Lights to break for Gold and Mana
Sealed Passages for shortcuts inside sub-areas
New Catacombs Miniboss and Enemies
Reverted Essence to separate XP and Gold systems
Reverted to auto-leveling with game determined stat increases
Removed Auto-Saving and XP drop on death (now reloads last save)
Improved Enemy behaviors and added respawning over time
Improved room layouts with less punishing platforming and more combat
Spells "flattened" so all will stay useful as you progress (collect them all!)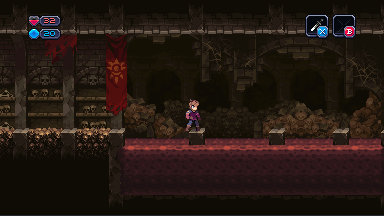 In addition to this last alpha build, we are planning on releasing the final build a few weeks early to our alpha backers as a way of thanking you for your support and enthusiasm. For those who are interested, we will continue posting about the progress we are making with development so you can stay abreast of any news, and we will of course maintain a presence on our forums.
The end is still a bit of a ways away, but it's definitely in sight! The game is coming together better than any of us had any right to expect, so we can't wait to show it to you when it's good and ready!