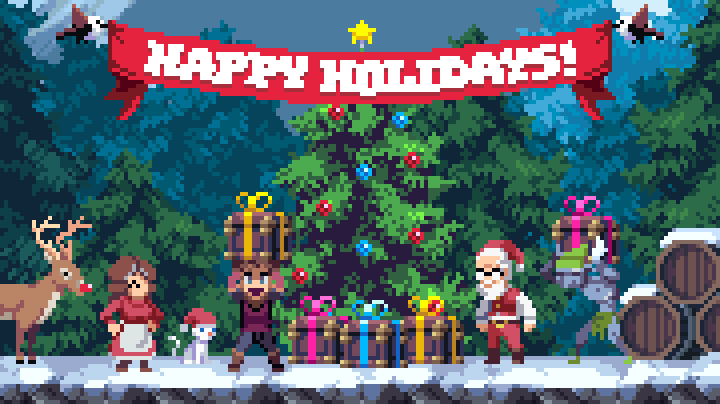 Happy Holidays!
Thank you all for an absolutely amazing year!
Between GDC 2013, a very successful Kickstarter, and Steam Greenlight it's been a huge year for us. We couldn't have done it without you – our incredible fans. We appreciate all the energy and support you gave us in 2013, and look forward to finally returning the favor by bringing you Chasm in 2014.
Happy holidays to you and your family from all of us here at Discord Games!